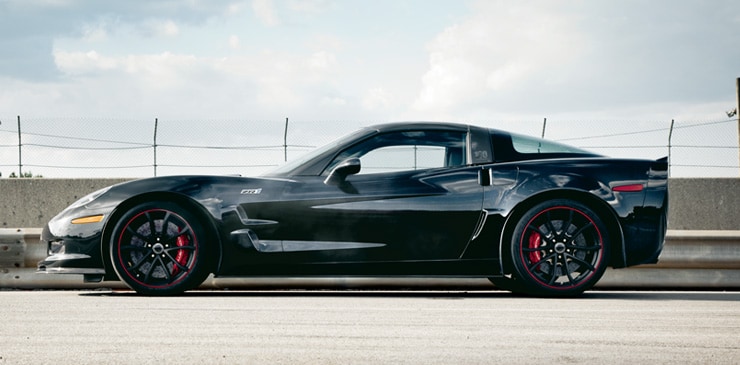 ZR1: The ultimate Corvette
Everything we've learned throughout our 100-year history, from the most grueling racetracks and demanding terrains around the world, combines with marvels of modern technology and engineering to form the 2012 Corvette ZR1.
A luxury sports car built of power, performance and prestige, ZR1 boasts a handcrafted LS9 638-horsepower supercharged V8 with titanium connecting rods and intake valves and a test track top speed of 205 mph, 0-60 mph in only 3.4 seconds and 1.05g skid pad, or over 1.1g with available ZR1 High Performance Package (PDE). Off the test track it boasts a fuel efficiency of 21 MPG highway4 with a refined and luxurious interior.
ZR1 is the fastest, most powerful car GM has ever produced, and rivals the world's best luxury sports vehicles both on and off the track, and was the overall winner of the 2010 Car and Driver Lightning Lap competition, which pitted the ZR1 against the fastest cars in the world.