2024 Corvette E-Ray 1LZ Coupe
Starting at $128,798
Lightning strikes again.
Over 70 years and eight generations, Corvette has been innovated upon time and time again. And now, it's been electrified for the first time with an e-AWD system that works in tandem with its LT2 V8 naturally aspirated internal combustion gas engine to give it the fastest 0 to 96 km/h time ever for this legendary nameplate. But this latest Corvette isn't made simply for performance. With standard all-season

tires
and Magnetic Selective Ride Control,™ it's designed for all-season touring too.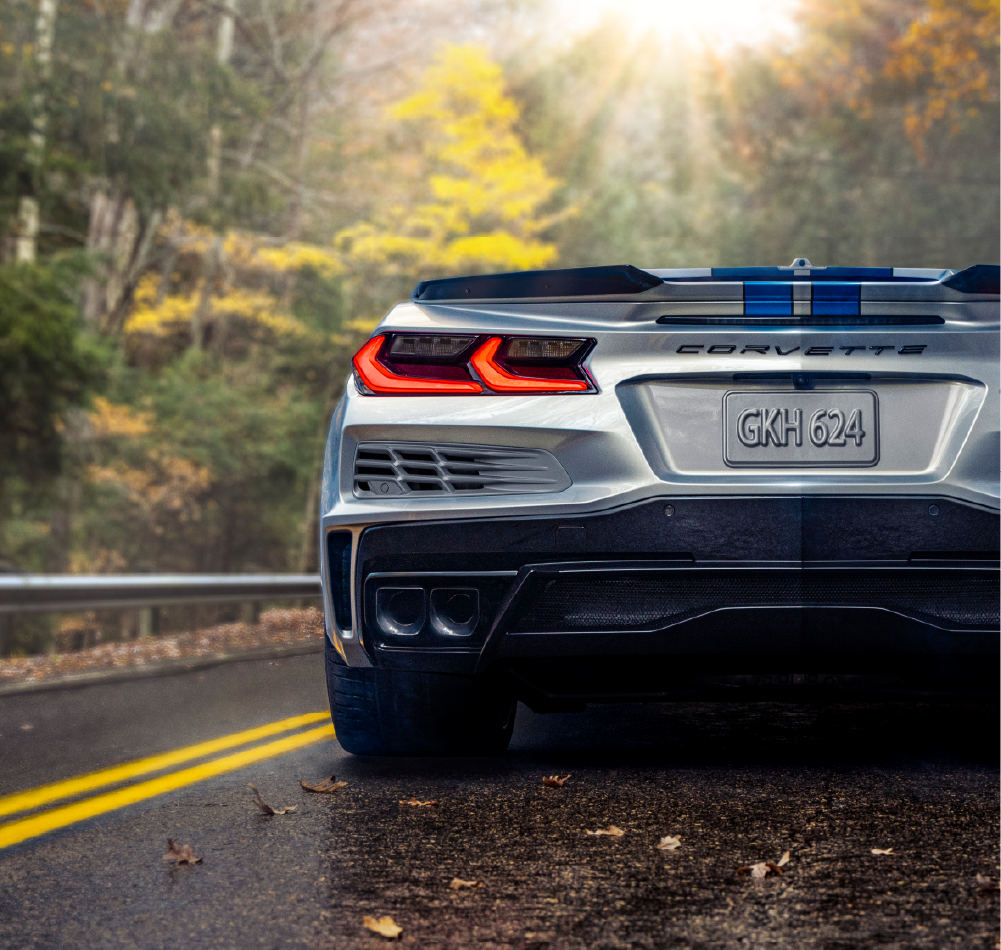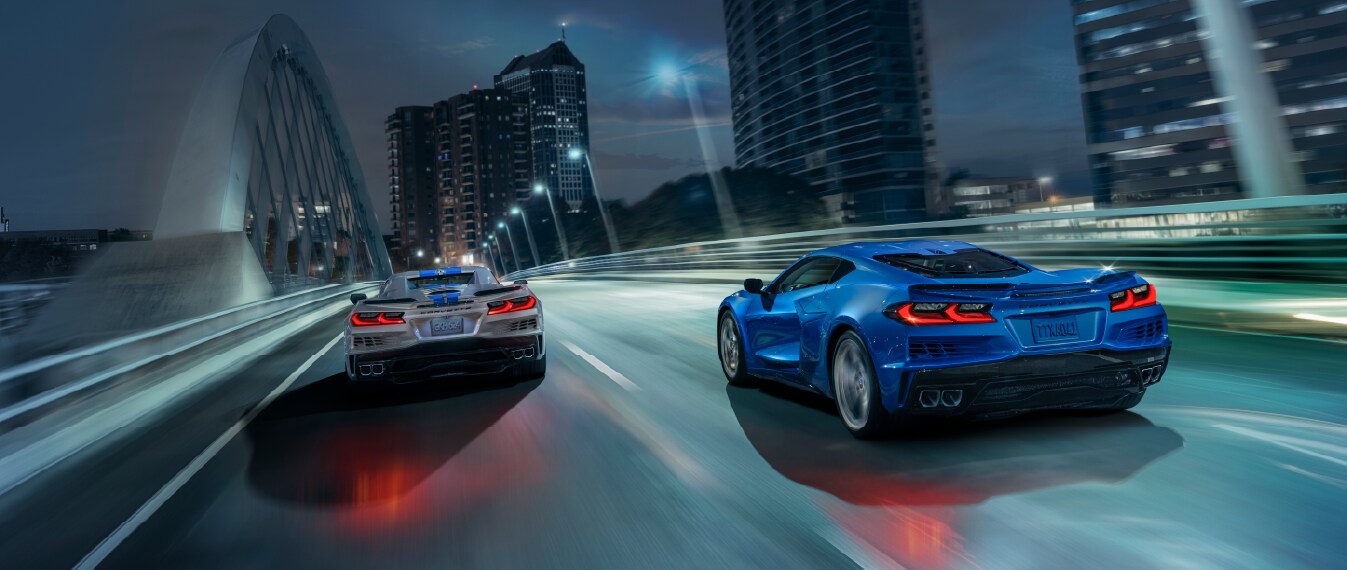 PERFORMANCE
Conquer the conditions.

Designed for year-round performance, E-Ray and its electrified AWD capability is always up for a challenge, whether it's snow, rain, mud or ice. But this sophisticated supercar wasn't created to take on Mother Nature alone. With technology inspired by the C8.R race car and Le Mans prototypes, plus standard carbon ceramic brakes, it's designed to provide world-class performance.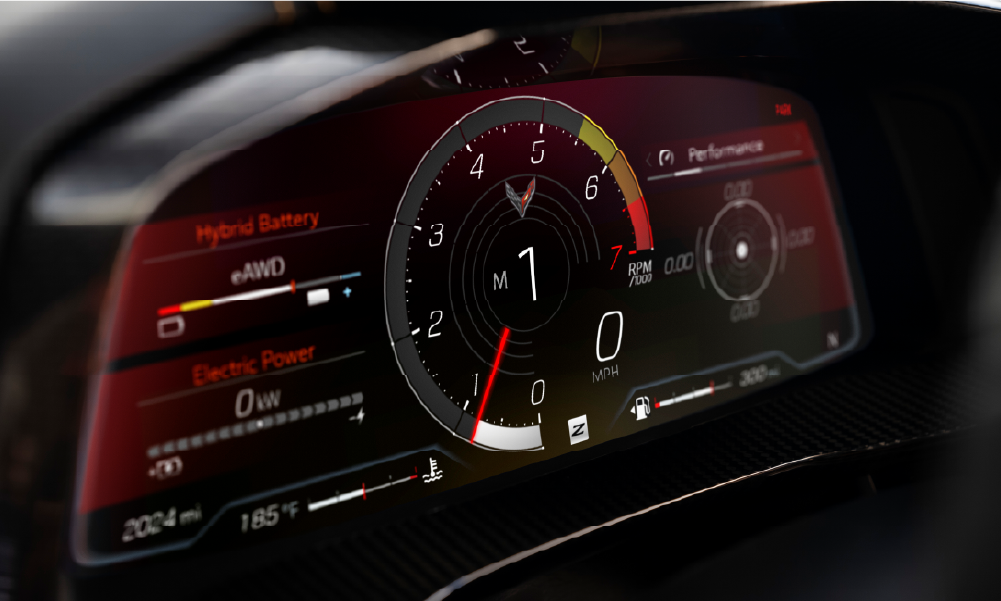 The power within
With the addition of an electric drive unit on the front axle, you can expect incredible acceleration as well as impressive horsepower and torque on both road and track.
Stealth Mode
Leave the neighbourhood quietly with Stealth Mode, which utilizes the electric drive unit to let you drive short distances at limited speeds using electric power to the front wheels.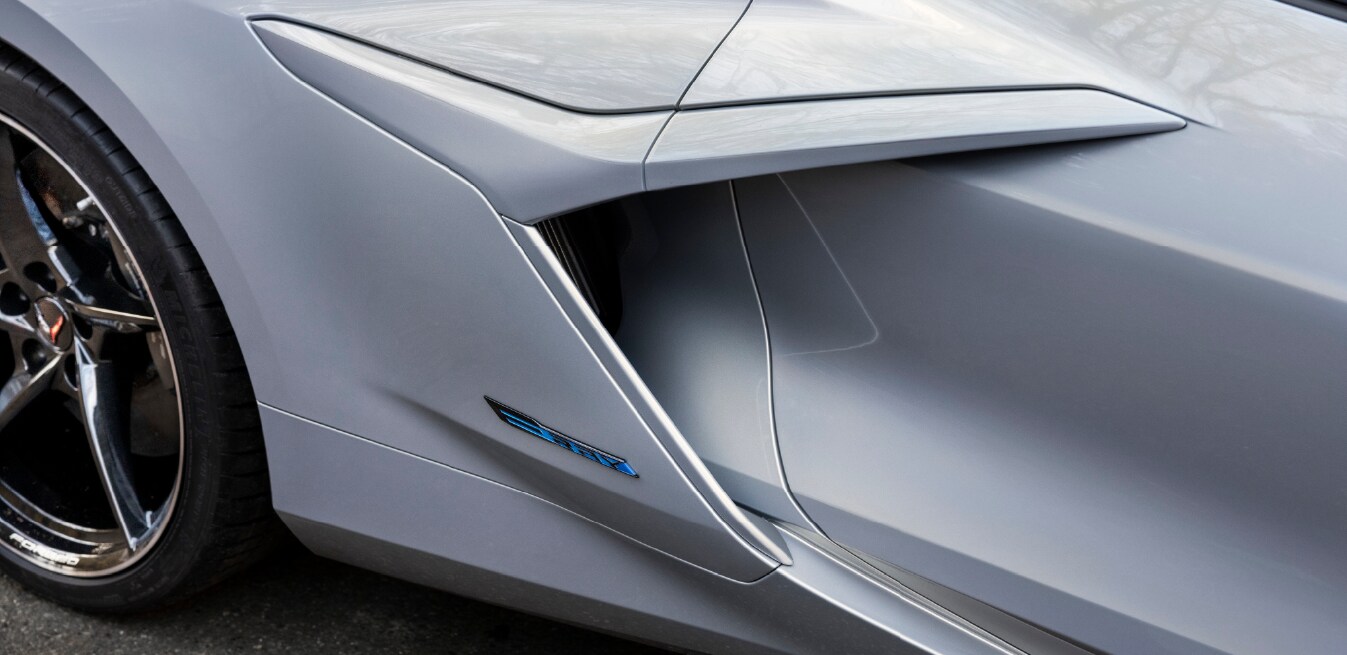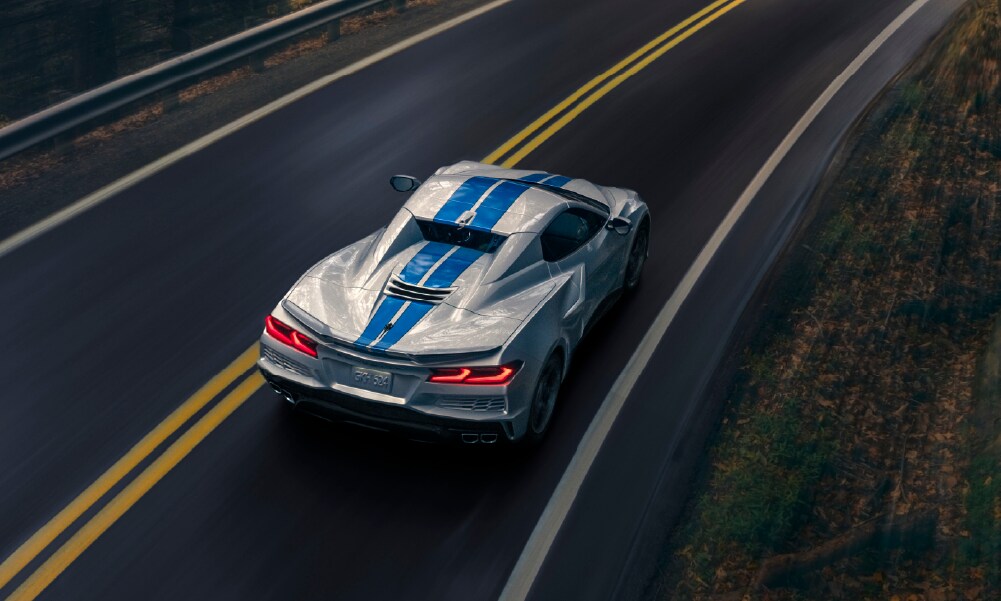 ZER Performance Package
When you're ready for even higher performance, you need the available ZER performance Package. It comes standard with high-performance 
Michelin
®
 Pilot
® 
Sport 4 S ZP summer-only tires as well as chassis tuning and other performance enhancements.
DESIGN
The face of change.
Exterior
E-Ray features a host of functional design elements, adding wider fenders, quarter panels and fascias than Stingray. The result is a sleek, sculpted presence with a number of aerodynamic and performance benefits. Standard ground effects and spoiler contribute further to its aerodynamic prowess, while matching body-colour accents provide a refined look.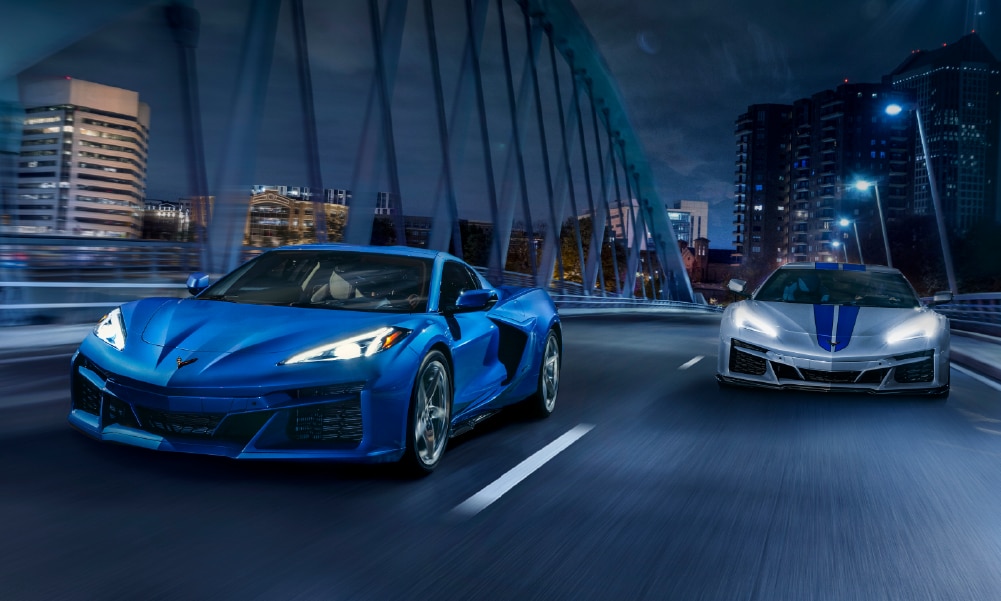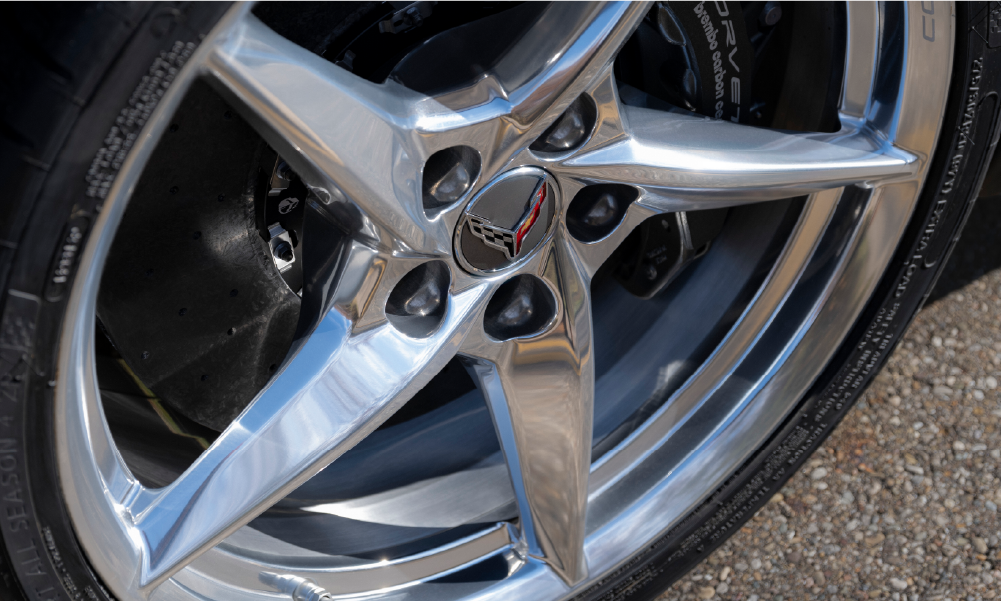 Wheels
Newly-designed wider wheels paired with exclusive standard new all-season tires 
give you a confident stance and sure-footed performance in a variety of conditions. Paired with standard carbon ceramic brakes, your stops are precise too.
Badging Design
All-new unique E-Ray badging looks ahead toward the incredible future of Corvette.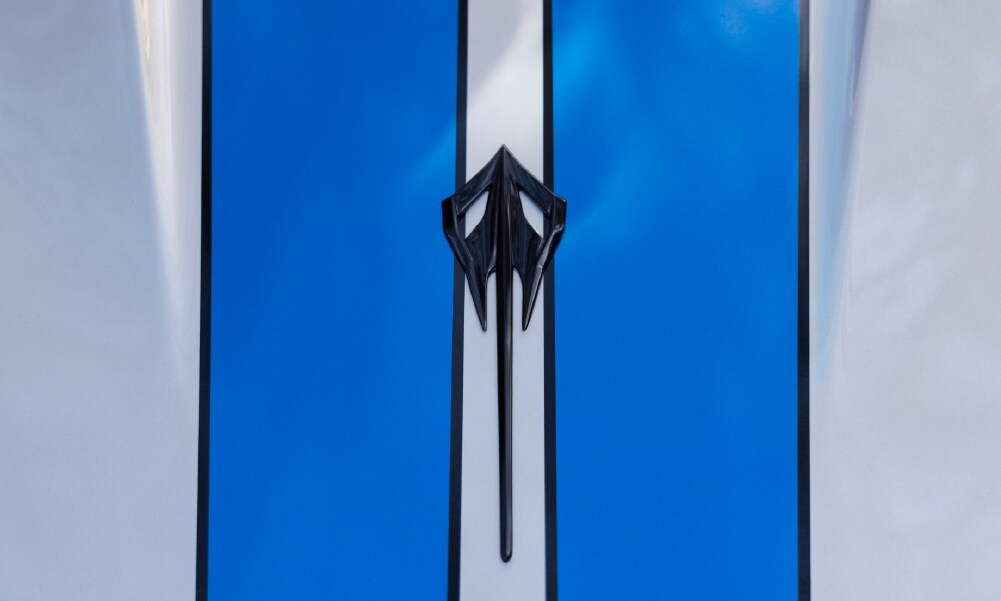 TECHNOLOGY
Tech for the grandest of tours.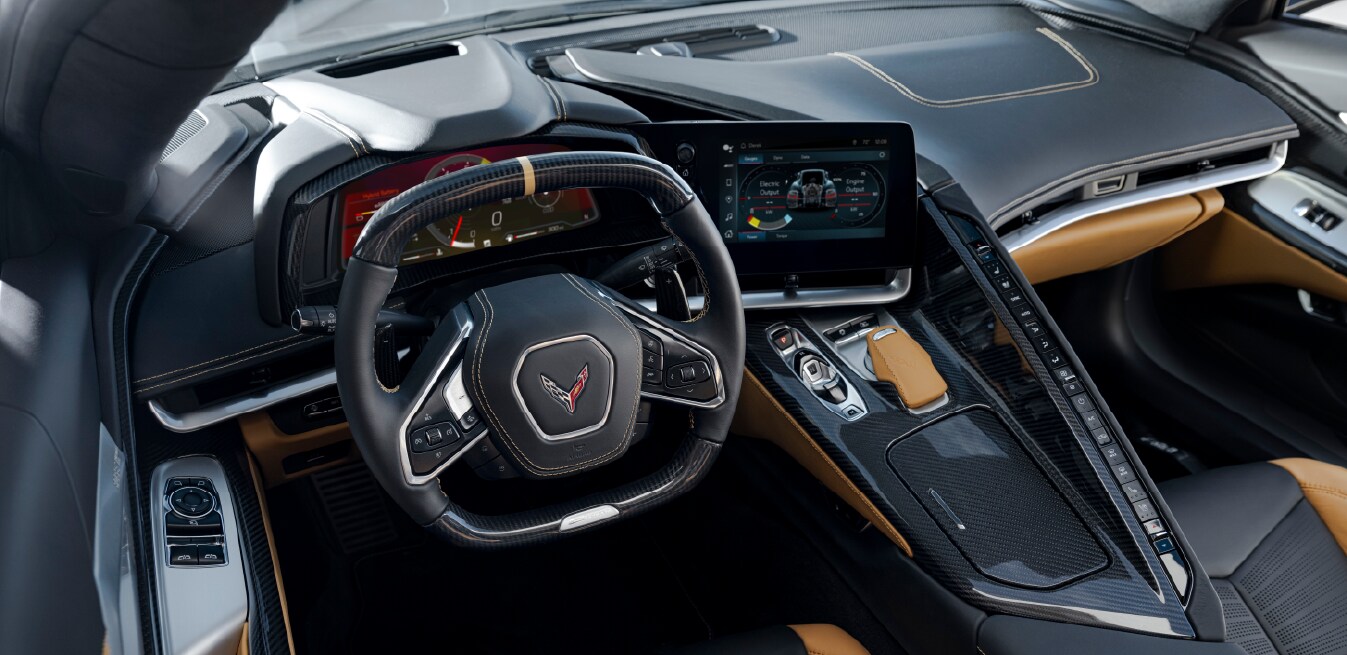 With a standard Head-Up Display, you can keep your eyes on the road. E-Ray can also be equipped with an available Performance Data Recorder that can help you become a better driver. You can be entertained on your longer drives with standard wireless Apple CarPlay

®

 
and wireless Android Auto
 compatibility, as well as an available 14-speaker Bose
®
 Performance Series system.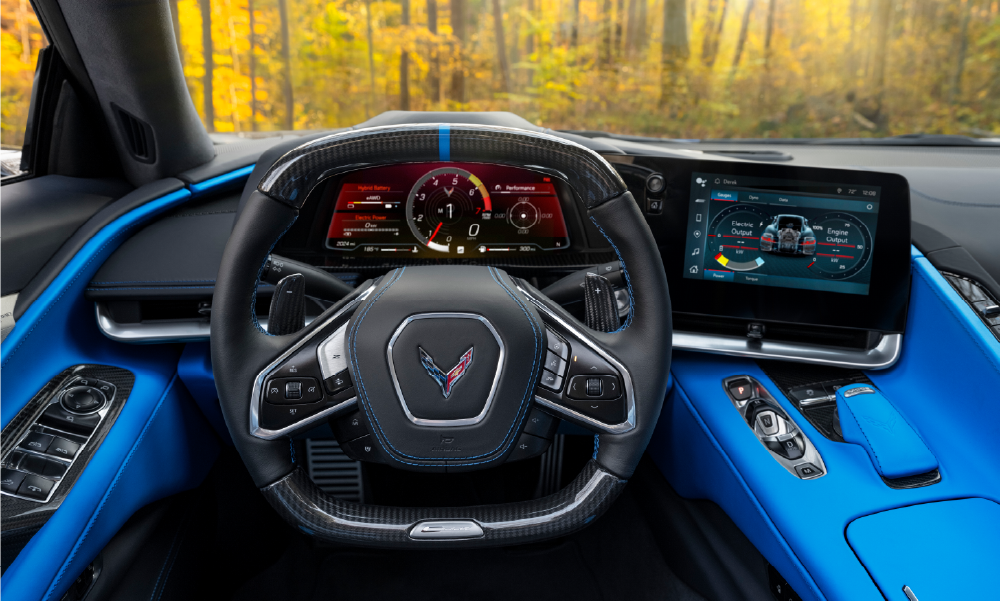 Your Corvette command centre.
New driver information screens keep you in the know about the vehicle's battery power in addition to a host of performance parameters. The all-new E-Ray App, conveniently located on the centre screen, gives you a quick look at even more performance data, RWD vs. FWD power and vehicle information.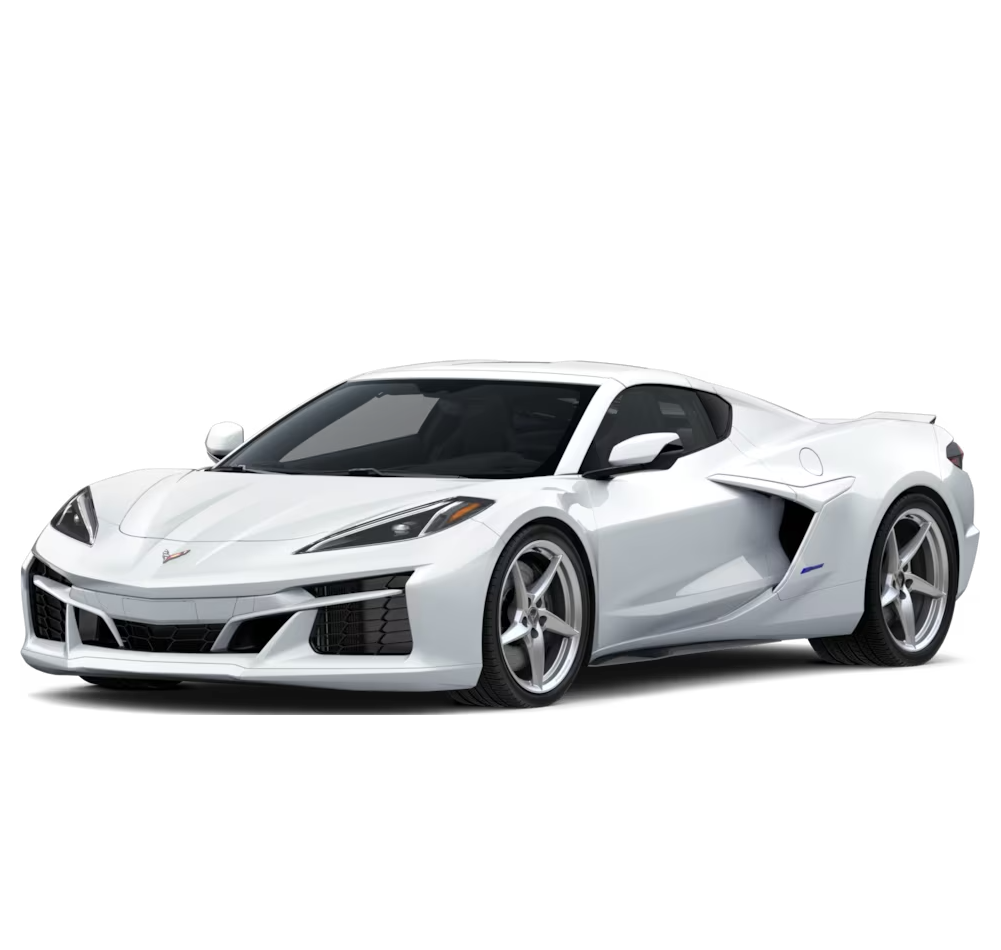 1LZ
Coupe
Standard Carbon Ceramic brakes

Magnetic Selective Ride Control 

™

Removable roof panel
Head-Up Display
Leather-wrapped steering wheel
Rear Camera Mirror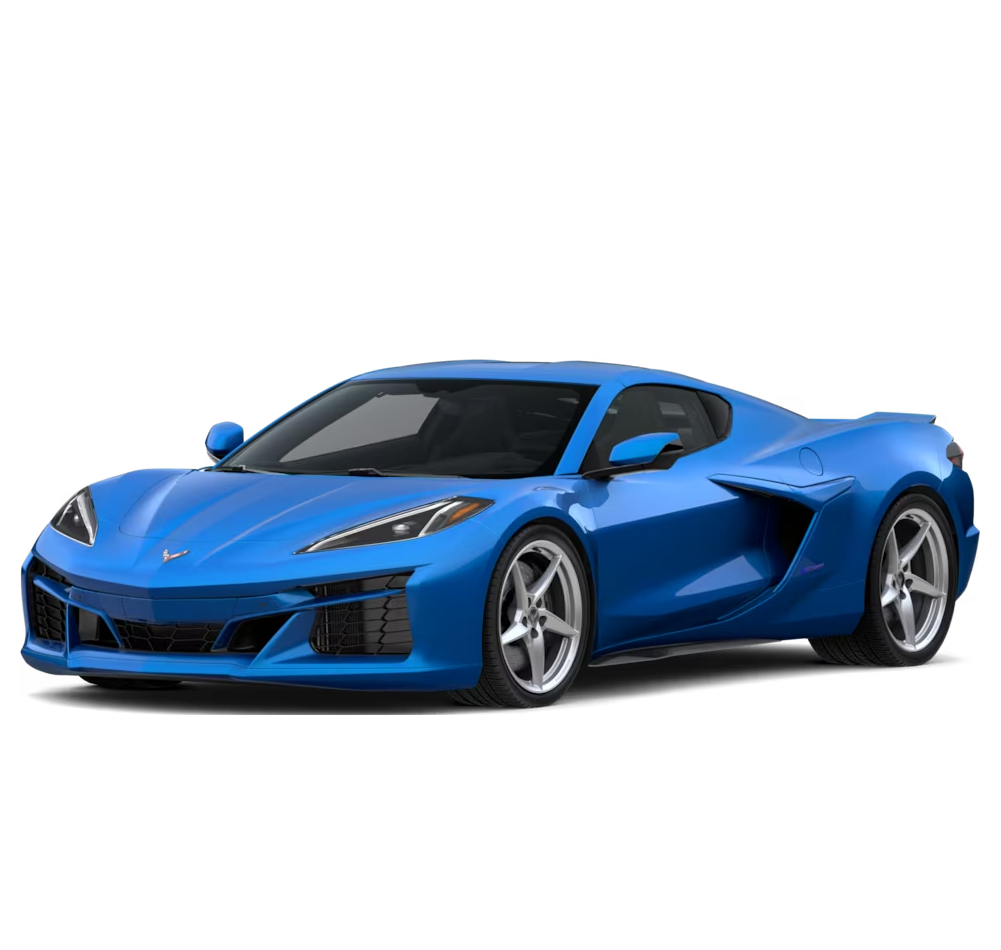 2LZ
Coupe
Includes all 1LZ content plus:
Wireless device charging
Bose® Performance 14-speaker system
Performance Data Recorder
Heated and ventilated seats
HD Front and Rear Vision Cameras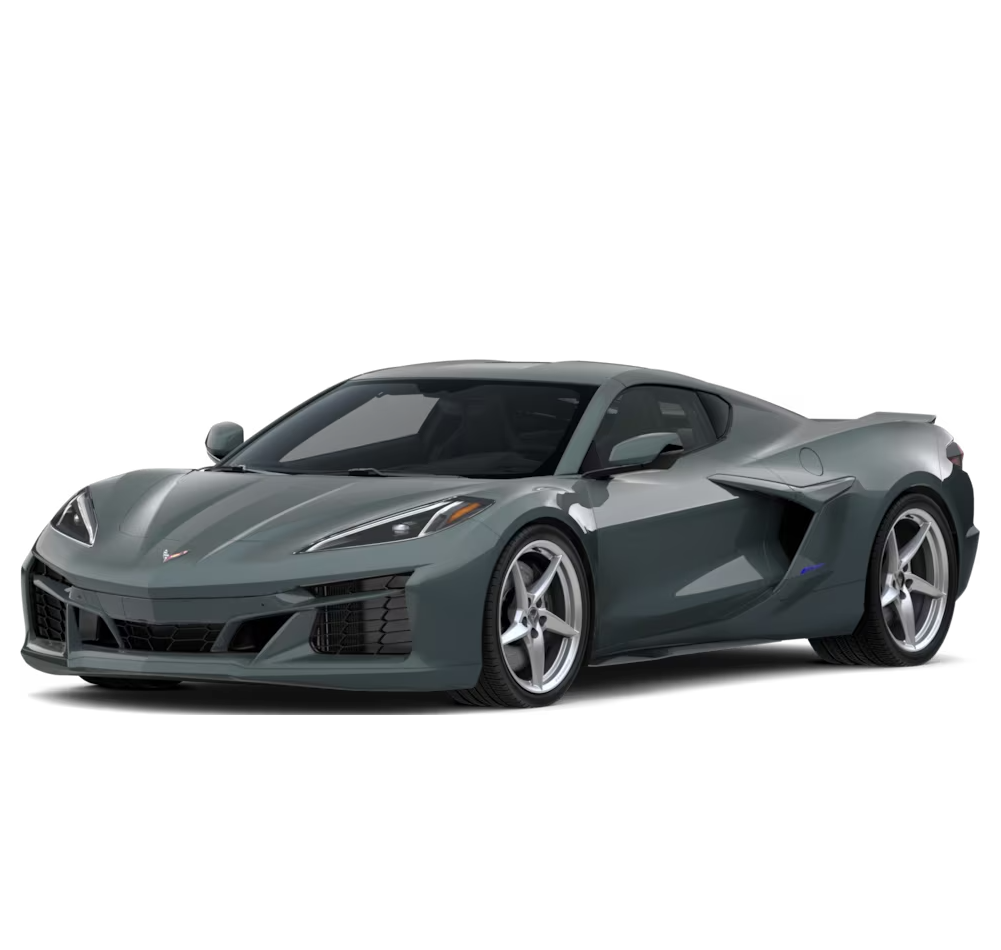 3LZ
Coupe
Includes all 2LZ content plus:
GT2 seats with Napa Leather and carbon fibre trim
Custom leather-wrapped interior
Leather-wrapped door panels
Sueded microfibre-wrapped upper interior trim
Carbon-fibre steering wheel trim and paddles.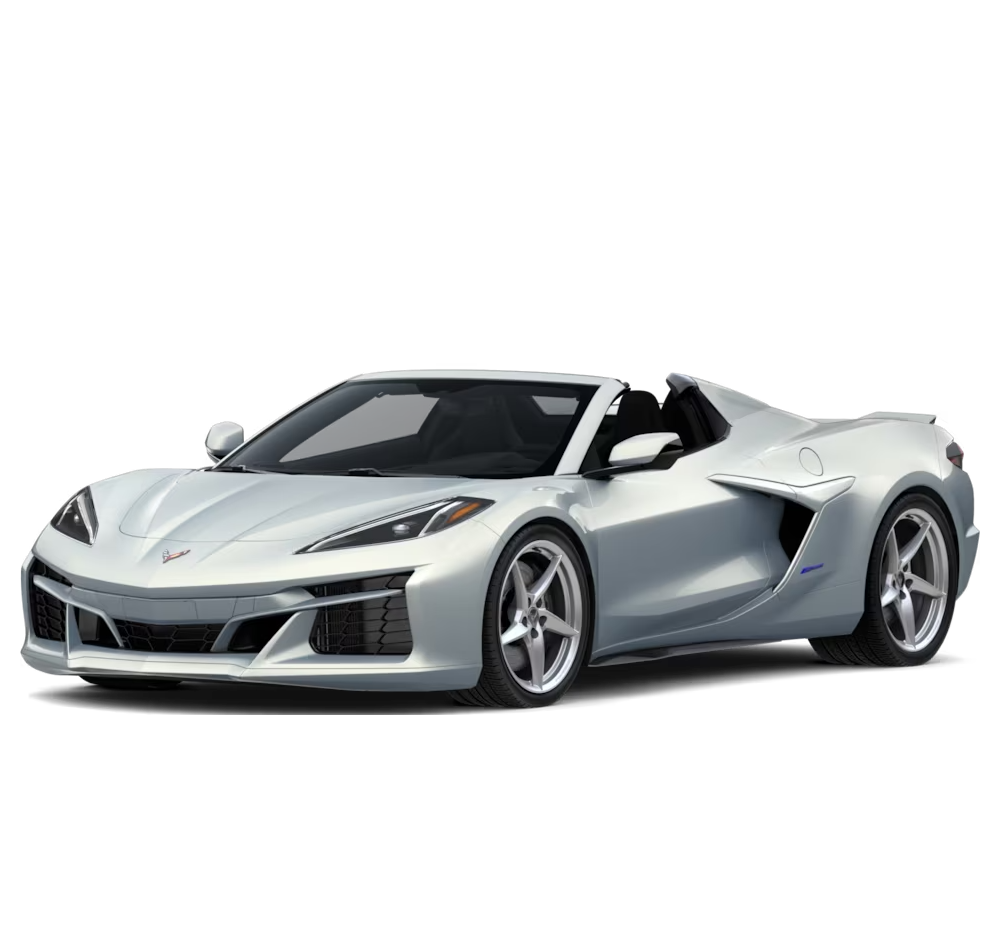 1LZ
Convertible
Fully retractable hard top

Standard Carbon Ceramic brakes

Magnetic Selective Ride Control™
Head-Up Display
Leather-wrapped steering wheel

Rear Camera Mirror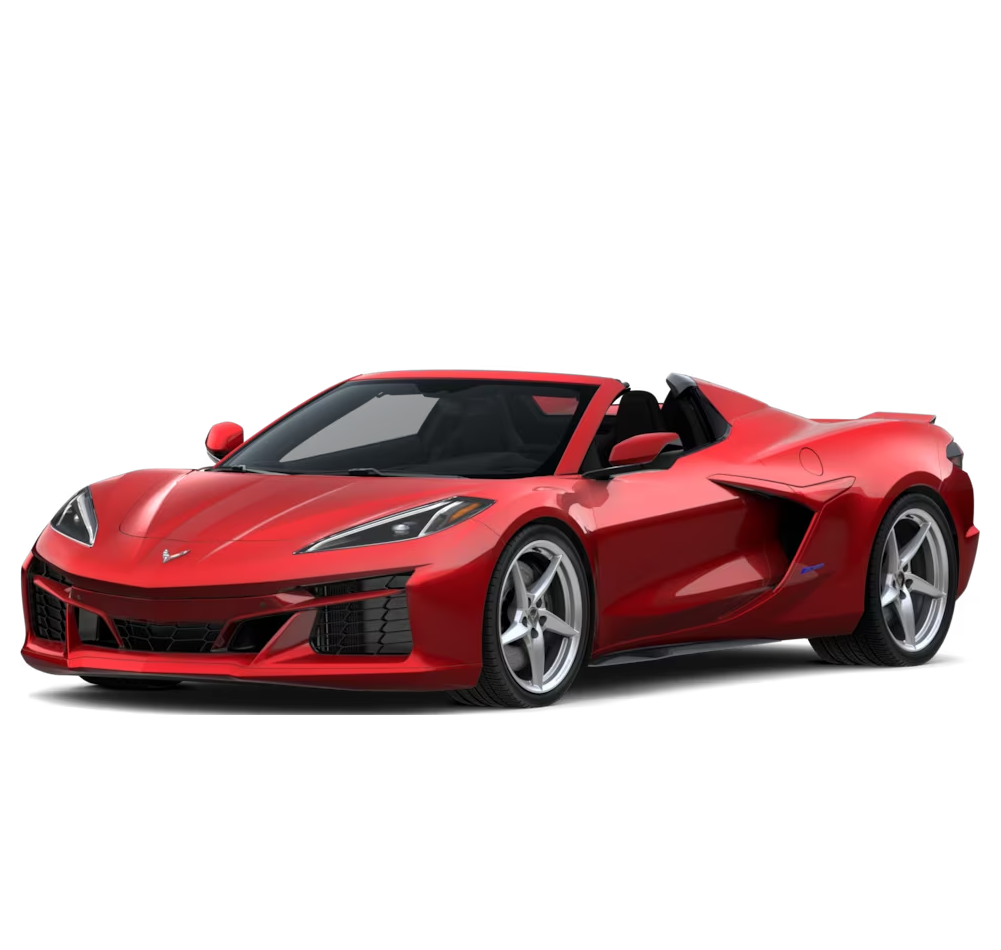 2LZ
Convertible
Includes all 1LZ content plus:
Wireless device charging

Bose™ Performance Series 14-speaker system

Performance Data Recorder
Heated and ventilated seats
HD Front and Rear Vision Cameras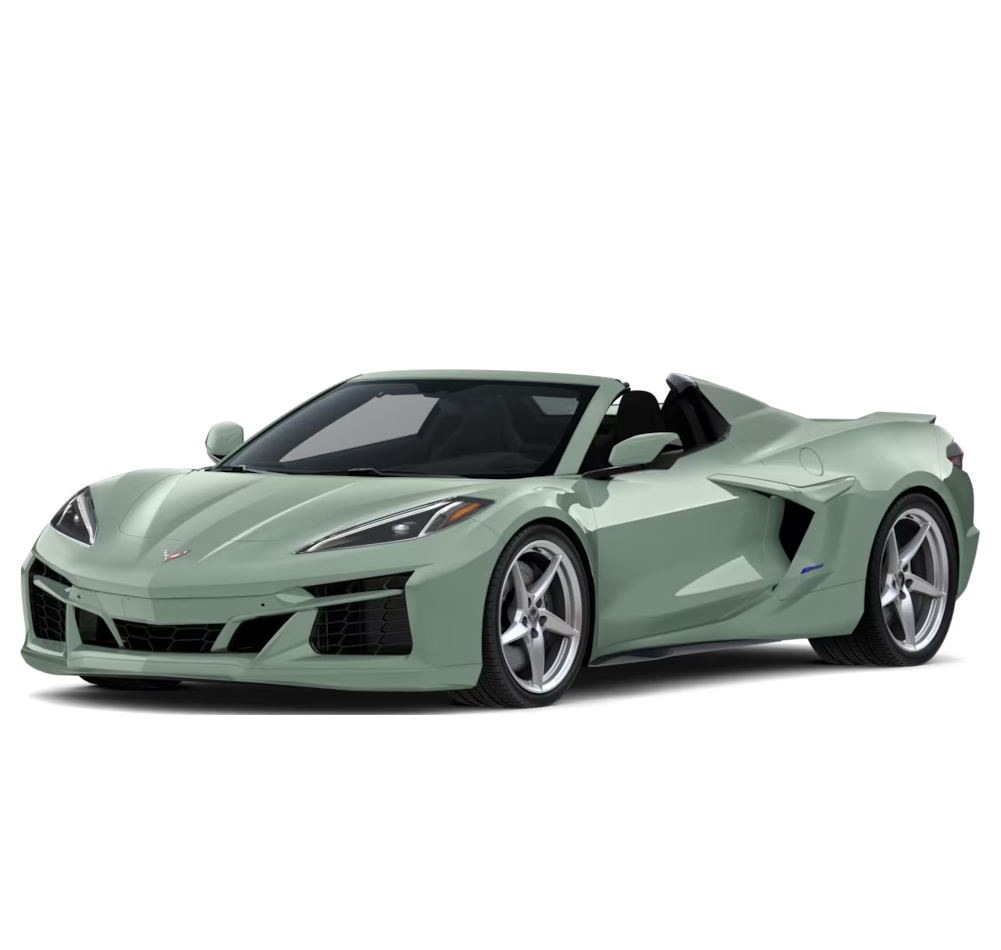 3LZ
Convertible
Includes all 2LZ content plus:
GT2 seats with Napa Leather and carbon fibre trim
Custom leather-wrapped interior
Leather-wrapped door panels
Sueded microfibre-wrapped upper interior trim
Carbon-fibre steering wheel trim and paddles