2020 Chevrolet Silverado 3500HD in Calgary, Alberta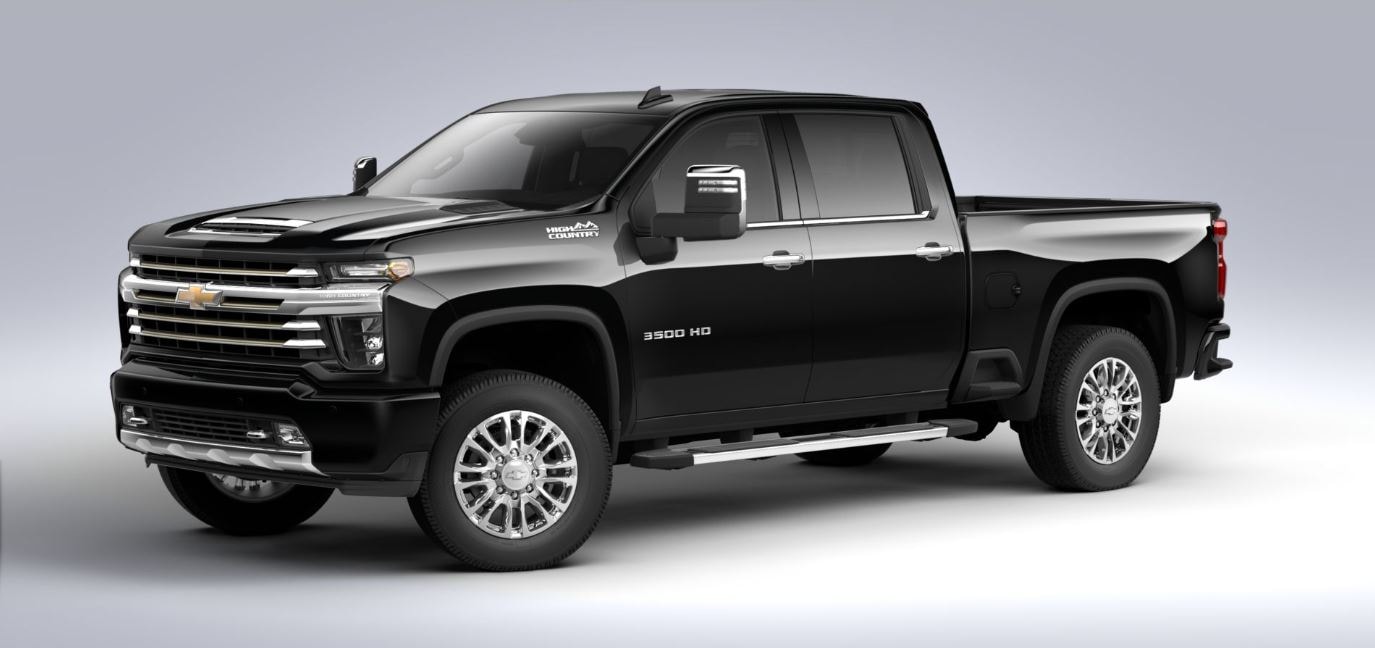 The 2020 Chevrolet Silverado 3500HD in Calgary, Alberta
We are the leading GMC dealership in Calgary, Alberta, so it's no surprise that our customers always choose us. We also serve Cochrane, Red Deer, Lethbridge, Airdrie, and the surrounding areas. You can view our full new Chevrolet vehicles today, including the 2020 Chevrolet Silverado 3500HD for sale in Calgary, Alberta, which we will feature in this review.
The new Silverado 3500 HD Chassis Cab gets more robust and more potent than its previous models. It is ready to serve you, even with the most demanding jobs available if handled well. The foundation can accommodate every need and has advanced technology for a good connection between job sites.
Interior and Exterior Features
The 2020 Chevrolet Silverado 3500HD exterior comprises of several features that make it fit for the job intended to. The 2020 Chevrolet Silverado 3500HD regular cab has a gross vehicle rating of 14000lb and a maximum payload ranging between 6221 to 7571lb. The gross combination weight rating is between 24000 and 40000. In length, the regular cab measures 239.8 to 264.2, with the cabin taking 126.5 inches while the body varies from 60 to 84.5 inches. Height is 80.1 inches, with the width measuring 95.4 inches.
The 2020 Chevrolet Silverado 3500HD double cab is slightly different from the regular cab, sharing the GVWR, maximum payload, height, width, and gross combination weight rating. The legroom is 44.5inches, while the total length measures 270.2 inches, with the cab taking 157 inches and the body taking 60 inches.
The stiff frame comes with strengthened steel with larger axles, upgraded U-joints, and larger-diameter prop shafts. The body is also designed to accommodate several body applications, including service/utility, flatbed/stake, and dump to handle all the demanding jobs. All models with a Turbo-Diesel engine come with 12-inch ring gears for the powerful experience. Other features, also available in the 2020 Chevrolet Silverado 3500HD double cab, include heavy-duty automatic locking rear differential, standard to all models, and an exhaust brake, which gets standard Duramax® 6.6L Turbo-Diesel engine. The models come with different fuel tank options you can choose from, either placed in the front, rear, or combined to give you a capacity of approximately 238 litres.
Tech and Safety Features
The 2020 Chevrolet Silverado 3500HD for sale in Calgary, Alberta, interior comprises advanced features that include a standard USB charging port to charge your devices and keep you connected. It also has a 120V power outlet to give you the site-needed power source, and center console storage for storing laptops and other large appliances. There are also upper and lower storage boxes and glove boxes to keep everything within an easy reach.
For infotainment, the 2020 Chevrolet Silverado 3500HD crew cab configurations include the Chevrolet Infotainment 3 system, which comprises a 7inch touch screen display and inbuilt 4G LTE WI-Fi Hotspot, Apple CarPlay, and Android Auto and myChevrolet Mobile App. Additional options include a seven-speaker Bose audio system, SiriusXM satellite radio, extra power points, and a wireless charging system.
When it comes to safety and security, the advanced features get reserved for the top trims, including the useful multiview camera system. Other safety features include forward-collision warning, automated emergency braking, blind-spot monitoring, rear cross-traffic alert, and lane-departure warning.
Performance Capabilities
The 2020 Chevrolet Silverado 3500HD comes with two types of engines; a 6.6L V-8 gasoline engine and a Duramax 6.6L V8 Turbo Diesel engine. The V-8 gasoline engine has a standard torque output, Variable Valve Timing, Direct Injection, cast iron engine block, 6-bolt main bearing, forged crankshaft, and connecting rods durability. The engine gives a maximum power of 401hp and a maximum torque of 464lb, all done through a combination of a massive duty-six speed automatic transmission.
On the other hand, the Duramax 6.6L V8 Turbo Diesel engine has an exclusive air induction system with a variable geometry turbocharger, which gives it more power and durability. Its maximum available power is 445 hp and a torque of 910lb, which combines with a new Allison 10-speed automatic transmission. This engine is suited for individuals who tow heavy loads. All engines can pair with two-wheel or all-wheel drive units compatible with a single or dual-rear-wheel axle.
Contact Us to Schedule a Test Drive
If this is your dream car and you are interested in purchasing it, please contact us to schedule a test drive of the 2020 Chevrolet Silverado 3500HD and also make your booking. You can also complete our online finance application, which is ideal for individuals without ready cash. Please view our full new Chevrolet lineup today and gives us a call. We will be glad to serve you.
2020 Chevrolet Silverado 3500HD - Online Inventory