Hummer EV SUV vs Hummer EV Pickup
HUMMER EV SUV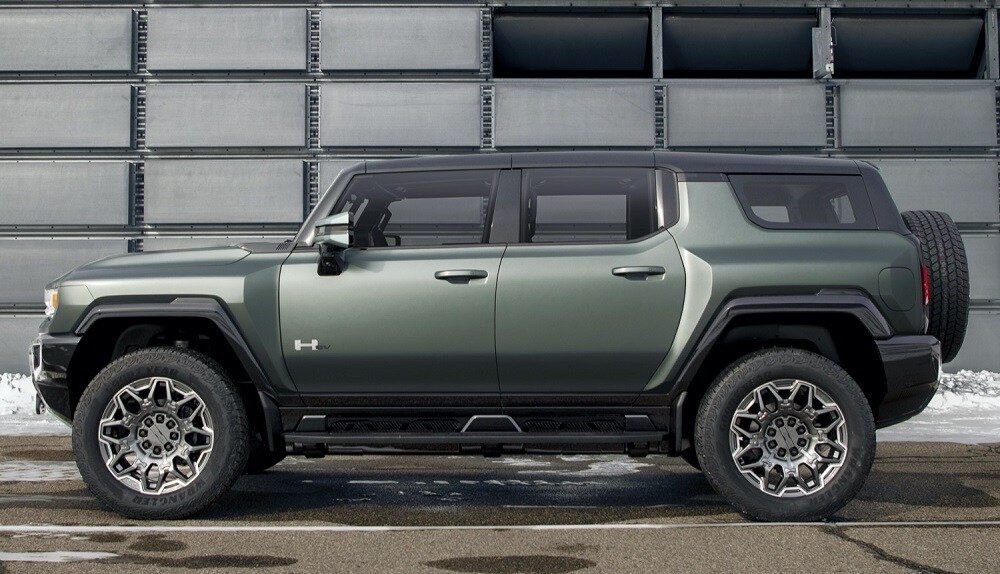 HUMMER EV PICKUP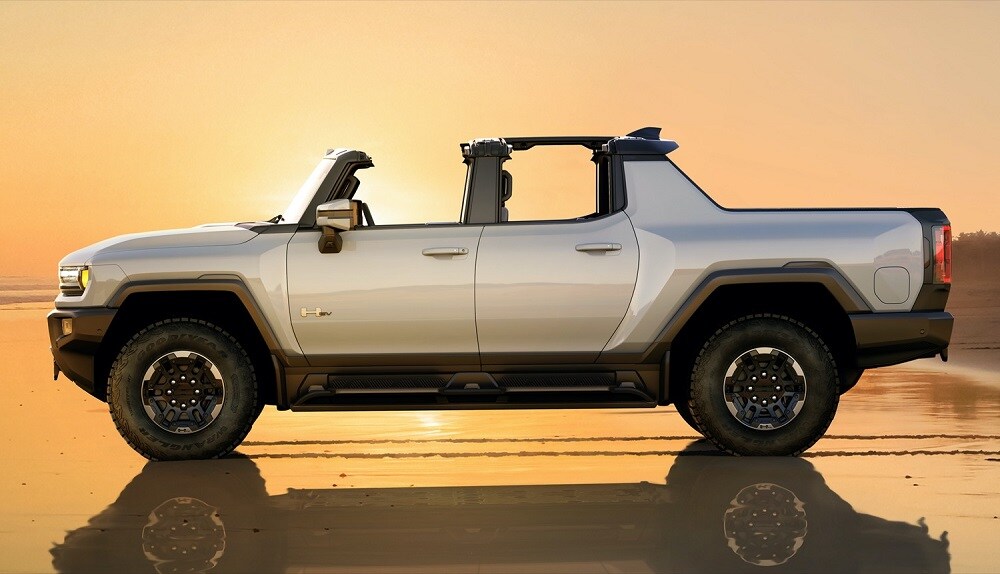 Hummer EV SUV vs Hummer EV Pickup
The charm never faded, and now that GMC is bringing the Hummer back into production, summer just got hotter. The Hummer is coming back as an all-electric vehicle. It's already generating a lot of interest in the market. It's important to note that there will be two versions of the Hummer EV (electric vehicle). One is a SUT, aka Sport Utility Truck, and the other is an SUV. The Hummer EV SUV and Hummer EV truck will have similar features, such as the same skid plates, side mirrors, front light bar with the Hummer badge spelled out on it, and boxy wheel arches. As you'd expect, there are some differences, though, in size, power, and style.
Engine, Performace and Design
Let's start with horsepower. Hummers are designed to be powerful, athletic, and capable. They weren't particularly recognized for fuel efficiency in the past, which is why the re-release of the Hummer as an electric vehicle is a game-changer. Incredibly, the three-motor powertrain Hummer pickup truck generates up to 1,000 horsepower. The SUV quotes mark 830 horsepower, but it's still more powerful than most rivals you can find. Because of this power discrepancy, the Hummer truck can be more expensive than the SUV. The range is a key factor with electric vehicles. In this category, the pickup truck wins again. It has an estimated range of about 560 kilometres, compared to the SUV's range of about 480 kilometres.
We notice some other differences when we look at the Hummer EV SUV style and design next to the Hummer EV pickup truck style. First, the truck is approximately 50 centimetres longer than the SUV. It has a longer wheelbase and a longer rear overhang, too. On the other hand, the SUV has a slightly tighter turning circle, making it more agile. It makes sense that the rear ends of these vehicles are going to be distinct from each other. The pickup has the word "HUMMER" displayed on its multi-function tailgate, whereas the SUV has a spare tire featured prominently on its rear gate. Contact us if you'd like to get more information or have any additional questions.
Make an Inquiry
* Indicates a required field